Relief After The Storm
STORM DAMAGE PROFESSIONALS
STORM DAMAGE REPAIR
When bad weather hits your home, large hail and strong winds can cause considerable damage to your roof, siding, gutters and more. Minnesota Remodeling Solutions is your resource for storm damage remediation. Whether the damage is from wind, hail, tornados or anything in between, we will take care of you the way you deserve. We work with you and your insurance company to ensure your home is returned to its original state.
---
While small hail may not have an immediate effect on your home, it may cause granule loss on shingles over time afterward that will lose you years of life on the roof of your house. The same can be said for possible wind damage, once the binding asphalt seal of a shingle is broken, it usually does not fix itself. This can be a gateway for further damage from wind in the future serving as an entrance for wind to pull off more shingles.
---
What To Do Following a Storm
Storm Hits
Contact Us For A Free Inspection
File Insurance Claim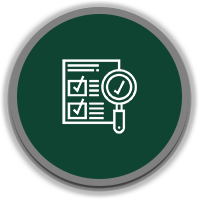 Claim Approved & Paperwork Finished
Let's Get Started
---
Be Safe
If your home has suffered major damages, do not go near the area as area as it may not be sturdy and there is the potential for falling debris. Stay away from fallen power lines at all times. Not all storm damage is visual from the ground; contact Minnesota Remodeling Solutions for a FREE storm inspection.
---
Frequently Asked Questions About Storm Damage
Sometimes it can take many weeks or months after the storm to realize the damage. Wind and hail damage can be detected by missing shingles or leaking roofs immediately after the storm. If damage is not reported immediately after a storm, your insurance company should still cover the damage up to a year after the storm. You should get an experts opinion on the extent of the damages.
No you dont. They might encourage you to get three estimates, but it is not necessary. Most policies are replacement cost policies, which means your insurance company will pay you the cost to replace damaged items even if you only get one estimate. Be sure that you call a licensed and bonded professional.
While some minor repairs can be done by the homeowner. If you want to get the full Replacement Cost Value (RCV), including the depreciation, then you will have to hire a licensed contractor. The Actual Cash Value (ACV) is all you will get from the insurance company, if you do it yourself.
Most homeowners insurance will pay for the storm damage. Minnesota Remodeling Solutions provides free estimates and will work directly with your insurance company. We will keep you informed throughout the repair or replacement process.
Hail and high winds can cause severe damage to the exterior of your home including the roof, A/C unit and paint. An inspection by a trained expert can verify the extent of the damages and help you through the insurance process.
When driven by high winds, marble size hail and larger can cause substantial damage to roofs, A/C units, paint and window screens. It only has to hail for a few seconds to cause damage.
Damage to a roof is not always visible from the ground. Composition asphalt roofs suffer granular loss. Granular loss causes premature cracking of the protective asphalt underlayment, significantly decreasing the life of your roof. Damage from hail can comprise the value of your home. Ignoring this damage could possibly lead to severe problems in the future, including leaks during heavy rains a nd greatly accelerated roof deterioration during exceptionally hot months. In order to make an accurate assessment the inspector must be willing to get on your roof and examine the shingles from close range. Although identifying hail damage is partly subjective.
Wind driven hail often dents air conditioning coils, windows, wooden pediments, gutters, fascia and stucco. Typically your insurance carrier is going to want to see collateral damage on other areas of the home to make an initial assumption that the roof is indeed damaged. Frequently, this collateral damage goes unnoticed, until it is pointed out and identified by a trained expert. Have the exterior of your home inspected by one of our professionals to be safe. There is no charge for this inspection.
Call your insurance agent and submit a claim. You will be assigned an adjuster and a claim number. Your adjuster will call you and set up a time to meet with you and the contractor of your choice. Your contractor and adjuster will jointly inspect your property for insured damage. The inspection will inspect your roof for signs of hail damage. If he/she can find a sufficient amount of bruising or breaks, your carrier will pay for a new roof, less your deductible.
In most cases you are entitled to two inspections by 2 different adjusters representing your insurance company. Denied or partial claims often stem from insurance companies changing the scope of what they are covering under their hail policy. Initial inspections, especially those performed without a contractor present to advocate on the homeowners behalf, are often held to more stringent guidelines. If you notice neighbors getting substantial amounts of work done to their homes, have your home inspected by a knowledgeable contractor. If the contractor feels there is more damage than noted in your first adjustment, call your carrier and request a re-adjustment. This is not an unusual request so do not be afraid to exercise this right. Have the second adjuster meet with your contractor of choice and jointly re-inspect the home.
No. This is not a scam by the contractors. Neither a contractor nor a homeowner can convince an insurance company to pay out thousands of dollars for hail repairs unless the damage is identifiable and significant enough to satisfy predetermines thresholds established by your carrier. All a contractor can do is provide an expert eye during the adjustment process to assure that any and all damage sustained by your property is properly identified and compensated for in the adjustment phase.
No. Individual insurance rates are not adversely affected by filing a claim for hail related damage. Hail claims are deemed an Act of God under the terms and conditions of your policy, your individual policy with not increase.